WE INCLUDE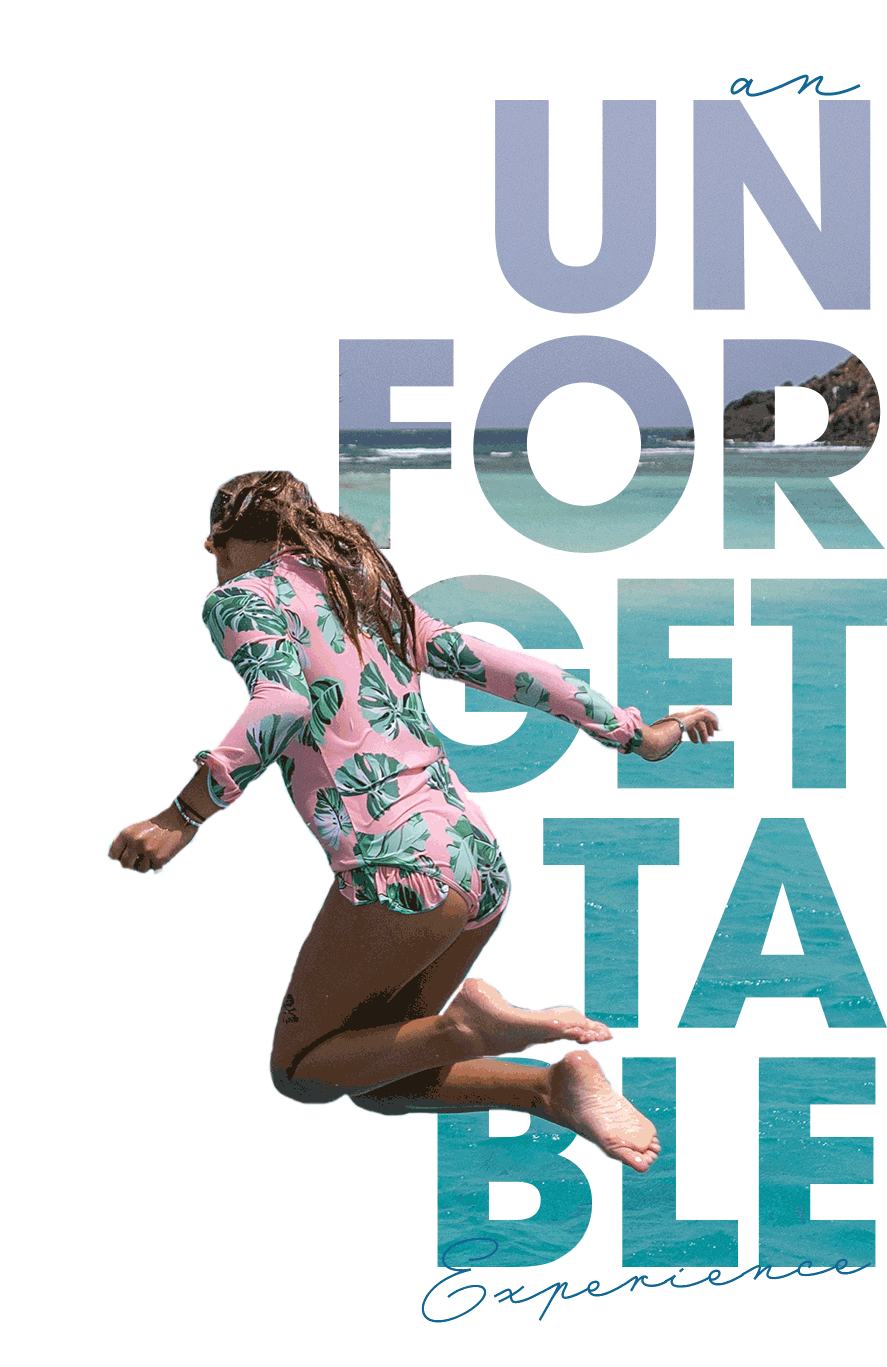 SHARED AND PRIVATE OPTIONS
SNORKELING EQUIPMENT (Fully sanitized)
UNLIMITED DRINKS (W/ & W/O ALCOHOL)
BUFFET LUNCH SERVED ON BOARD*
(Select Itineraries)
LOTS OF SHADE
PADDLEBOARDS TO SHARE
POOL NOODLES
DECK SPACE & TRAMPOLINE FOR RELAXING
EASY ON/OFF SWIM LADDER
BATHROOM
SNACKS
FAQ's
Cruise Ship Guests

I'm worried about missing my ship!

Our guests have never missed their ship. We regularly take out cruise ship guests. When you go through the booking process with us, you'll be asked your ship's port arrival and departure time and then we will present the options that work with your ship. These sail time's are customized to coordinate with your ship's arrival and departure time. Be sure to book early as we often sell out and your port time may not be available.

How much time should I allow?

Your ship should arrive at least 1 hour before our sail time, and depart at least 1 hour after our return time. This allows plenty of time to rejoin your ship… Again, our guests have never missed their ship.

Can I book through my cruise ship?

Where do your tours depart/arrive?

We are right next to the cruise ship pier for pickup at Road Town, Village Cay Marina! It couldn't be easier!
What's for lunch?

The Norman and Jost Van Dyke itineraries offer a freshly prepared buffet lunch on board.
For the Cooper Island itinerary, we take you ashore to the Cooper Island Beach Club for lunch (not included).
For private charters, you may have lunch off the boat (not included) if you choose.

Some options include
How are kids accommodated on the boat?

Ages

Minimum age – We have no minimum age requirement.
Enjoyment – Kids typically thoroughly enjoy their day out with us.
Naps – We do not have a separate cabin for kids to nap but if you bring a blanket, we have bench style seating where they often are able to catch some shut-eye.

Best itinerary for kids

By far, the best itinerary for kids is our Norman Island itinerary as it offers the most snorkeling, the smoothest sailing, and the calmest anchorages.

Kids – In the Water

Snorkeling

Kids Life Jackets

We do have some kids life jackets on board but as you know, kids can be picky, so we recommend bringing theirs along if possible. We have found there's a much higher chance of them being comfortable in the water if they're using something they're familiar with.

Snorkel Gear

We have masks, fins, and snorkels for kids. But again, it's always best to bring gear if they have some they're familiar with.

Kids – On the Boat

Underway – Kids always enjoy sailing with us! We have "trampolines" (aka safety nets) at the bow that kids love to sit on and watch the water pass underneath and, depending on the conditions, get splashed by a wave hitting the hulls and spraying up.
Will your boat be overcrowded?

We limit the number of bookings to avoid the overcrowding that some ship excursions are known for. That being said, if you're looking for something more private with just your friends and family, we can arrange a private charter which offers you exclusive use of the boat for the day.
Will there be beverages on board (and are they included)?

Of course! We will keep you well refreshed and hydrated with unlimited ice cold drinks including… water, soda, beer, white wine, and a selection of spirits & mixers. Yes, they are included!
What do I need to bring?

Just bring a swimsuit, towel and sunscreen… and leave the rest to us!

We supply snorkeling equipment, paddleboards and pool noodles, life jackets and shade.
Will there be snacks on board?

We provide light snacks throughout the day.
CERTIFICATE OF EXCELLENCE
Aristocat Daysails has achieved the Certificate of Excellence every year since 2010.
Our guests say we are the Best Day Sail in Tortola.